You've been waiting for this day for a long time; likely your entire life! So make absolutely sure you're choosing the right company when you're looking for transportation. We offer elegant options such as limousines as well as spacious options such as party buses. We even offer wedding packages to cut down on costs and to add decorative features. You can't go wrong with a company who are experts in weddings!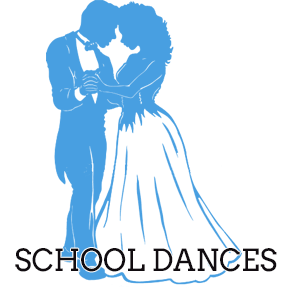 You can make an easy decision when it comes to pleasing your teenager, but to your surprise it will also benefit you! When you book a party bus or limousine with us for your child's next school dance, you're ensuring both their happiness and their safety. Don't let your child ride around with an irresponsible teenager. You'll be the best parent around for providing an awesome vehicle for your child and their friends. Best of all, they'll return in one piece at the end of the night. For those needing other events for out of the area trips try out Boulder CO Events and Dallas Events.
There isn't a better way to enjoy the nightlife in Milwaukee than on an amazing party bus or limousine! When you book with us for your next night out on the town, you'll have an experience that creates memories to last a lifetime. Whether you have a set itinerary or you're open to options from our knowledgeable drivers, you'll show up in style to all the hotspots in town. Best of all, you don't have to worry about designated drivers or closing times!
Enjoy your next sporting event or concert in Milwaukee in luxurious fashion! Sporting events and concerts in Milwaukee are lively, exciting, and fun for everybody. Make it even better by getting a party bus or limousine for your next event. You won't have to deal with worries about bad weather, designated drivers, tireless traffic, or pricey parking. Let us deal with the stress while you party the night away in a beautiful party bus or limousine.
It's that time; your "last night of freedom"! Enjoy it in one of our top of the line vehicles that were practically made for bachelor and bachelorette parties. As soon as you step on board you'll know you're in for an amazing night! The LED lighting on our vehicles sets the mood for the entire night, and yes, we even have the chrome stripper pole! The ladies love our pink vehicles and the gentlemen love the hummer limousine. You can't go wrong with Milwaukee Limousine for your bachelor or bachelorette party!