Party buses Milwaukee, WI
---
Discover our first-class service
The fun way to celebrate your special occasion is here! A Party Bus Milwaukee can make your birthday party, wedding party, and bachelor and bachelorette parties unforgettable. A party bus rental is the same as a Milwaukee limo bus rental. The Milwaukee limo bus / Party Bus Milwaukee is fully equipped with luxury features like fiber optic colorful lighting, wood floors, leather seating, a premium sound system, dance poles, and a beverage area. Our party bus service has affordable prices and professional chauffeurs. You're in the best hands when you choose to party on board our Milwaukee party buses. We always make sure our clients have an amazing time because we know how important these moments are in one's life. Good things in life have to be celebrated with your loved ones, a good atmosphere, and great service. Therefore, we carefully take care of every special requirement our clients ask us for when they hire our limo and party bus services. Depending on the number of passengers you're willing to take on our Milwaukee party buses, you can pick among our 14 to 26 passengers vehicles. For larger groups, we highly recommend choosing our charter bus rental. Whatever transportation needs you have can be covered by our large fleet of luxury vehicles. We offer charter buses, limo buses, and luxury limo services. They are perfect for handling corporate events and airport transfers. You can use them for any group travel in the greater Milwaukee area.
Make your party stand out with our party bus rental
Your birthday celebration is an occasion for having a great time with all your friends. That's why our luxurious party buses in Milwaukee are the right answer when you want to throw a wild party. They are luxurious vehicles where you can dance, drink, sing and celebrate the way you want while we take you for a ride around the city. They also have comfortable seating, so when you're tired of dancing and jumping, you can just enjoy the ride in complete comfort. However, if you want to have a chilly party in a beautiful place outside Milwaukee, you can rent our shuttle buses to take your large group of friends from the city to the place you have your party. Don't go for mini-buses just because of the amenities they have. Our charter bus rentals also have some of the premium amenities a limo bus has and everything for an affordable rate. Make the right choice for your birthday party; pick our limo party bus rentals!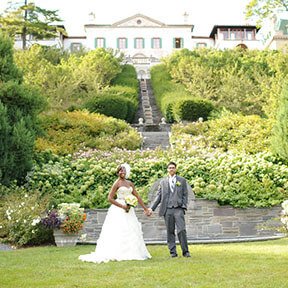 Weddings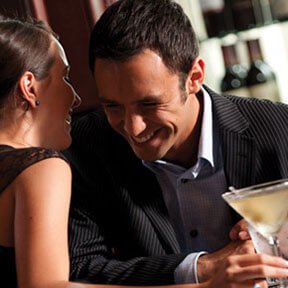 NIGHTS OUT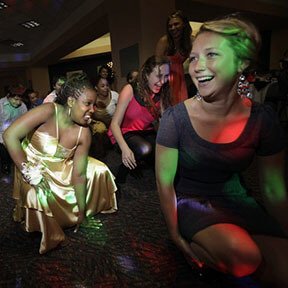 SCHOOL DANCES
SPORTING EVENTS
---
A luxurious party bus for your big day
Let us surprise your guests on your wedding day. Party bus rentals are the perfect fun touch for your wedding party. Instead of planning a traditional reception. Give your special day a memorable ending by throwing a party on board our luxury party buses in Milwaukee. Our party bus company will help you find the right vehicle to make it possible; you only have to enjoy and pose for the amazing photos you will take at your party. For your bachelorette party, it's also a cool idea to hire our Milwaukee party bus rental. Bachelor parties are all about celebrating with your friends that you finally found the right person and enjoying your last day single. This special event is a precious moment you might want to remember as a good one because you chose a reliable party bus limo service and not as a nightmare due to bad service. If you see, you can have a vehicle with less room but more luxurious, choose our limousine services in Milwaukee. We can do the pick-up and drop-off to the ceremony and reception in case you need it for your wedding or at any bars and clubs you want to go to while you have your bachelor party.
Best party buses for a night out
Rent a party bus for your next night out. This is the perfect way to turn a normal outing into a special night with your gang. Milwaukee is a great place to plan outings with your friends. In the greater Milwaukee area, there are a lot of top-rated bars. What are you waiting for? Book our Milwaukee party bus rental, and we will give you a designated driver who takes your friends wherever they want to go. We have a large selection of vehicles, so if you are worried about how many people you are allowed to carry on a Milwaukee party bus, you can find one where all your gang fits. If you're looking for something more flashy than a limo bus, pick our limo service. Both our limousine service and our party bus service have the best drivers and vehicles. The best party bus service experience awaits you!
Choose the best, choose Milwaukee Limousine
Unlike other cheap party bus rentals, at Milwaukee Limousine, we offer the best services at affordable rates. You have the best of both worlds, high quality, and a good price. We have an extensive fleet that allows us to offer you a wide variety of ground transportation services besides our limousine services. That's why we can proudly say we can take care of any of your events' transportation. From wedding transportation to corporate transportation, we will cover your next event with the best vehicles in the Milwaukee area. We have serviced Milwaukee, Wisconsin, and surrounding areas for many years now, and our customers are our locomotives to keep servicing Milwaukee with a smile on our faces and a great party bus rental. Give us a call, and our agents will give you all the answers you need before you book any of our services. Our phone number is on top of the site.